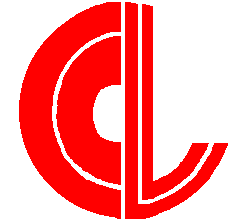 Leavenworth-Lansing Area Chamber of Commerce
518 Shawnee, P.O. Box 44, Leavenworth, Kansas 66048, (913) 682-4112, FAX: 682-8170, E-mail
Representing the communities of Leavenworth, Lansing and Fort Leavenworth
Our coffees are held the second Tuesday of each month at 9:30 am at a member location. If your company or organization would be interested in hosting a coffee, please call 682-4112 for more information.
Thanks to the following Chamber members for agreeing to host our coffees:
August 9, 2005
First National Bank
September 13, 2005
Marlow White Uniforms
October 11, 2005
Metropolitan Steakhouse
November 8, 2005
C. W. Parker Carousel Museum
December 13, 2005
Youth Achievement Center
January 10, 2006
Jay Carey Photo
February 14, 2006
Stevies Antiques
March 14, 2006
First Baptist Church
April 11, 2006
Jones Chiropractic LLC
May 9, 2006
Fire Lake Solutions
with Ribbon Cutting to follow
June 13, 2006
Norris & Kelly, OD
July 11, 2006
USD 453, Leavenworth Public Schools
August 8, 2006
September 12, 2006
City of Leavenworth, Fire Station #1
(20th Street)
October 10, 2006

Revised: 12/20/05